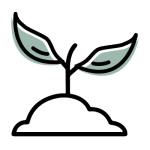 Primary School
Primary School: 1º y 2º Cycle (1st to 6th form):
Monday to Friday from 7:55 am. to 4:30 pm.
Reinforcement of the native language literacy process (grammar, literature).
Introduction and reinforcement of second language literacy.
Consolidation of concrete and abstract mathematical thinking.
Introduction to natural and social sciences.
Development of body awareness and motor skills.
Development of aesthetic and expressive abilities.
Consolidation of socialisation as an autonomous being.
Development of thinking skills, creativity, initiative and spirit of cooperation to solve real problems.
What does the world require?
In addition to the three types of knowledge, the world today demands individuals who:
Reasonably think with evidence

Consider different viewpoints and perspectives

Ask questions

Build up explanations and formulate hypotheses

Evaluate evidence

Generate possibilities

Respect, value and enrich themselves from the contributions of others

Develop a collaborative spirit
The world needs patient and tolerant beings, intuitive, compassionate, empathetic, capable of resolving conflicts, with civic awareness and values.
Our goal is to have students develop intellectual, moral and social autonomy.